Jeffrey Joseph, MD
Home > About > Our Doctors > Jeffrey Joseph, MD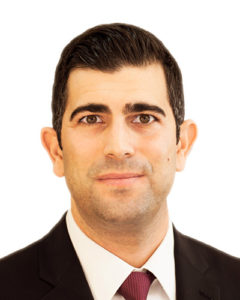 ABOUT DR. JOSEPH
Dr. Joseph is a member of an exclusive group of surgeons capable of providing Skin Cancer Reconstruction to sensitive areas such as the eye, upper and lower eyelids, and the brow and forehead area. It is estimated that 5-10% of skin cancers affect the eyelid; at SCARS Center, Dr. Joseph uses his talents to focus on reconstructions that give patients the best form and functionality of this sensitive area.
Specialty: Ophthalmic Plastic and Reconstructive Surgery
Board Certification: American Board of Ophthalmology
Medical School: Boston University, School of Medicine – Medical Doctorate
Internship: St. Vincent's Hospital Manhattan – Transitional Intern
Residency: New York University, School of Medicine – Residency in Ophthalmology
Fellowship: Gavin Herbert Eye Institute – Ophthalmic Plastic and Reconstructive Surgery

SCARS FOUNDATION


COORDINATE CARE WITH SCARS


PRESENT A SKIN CANCER CASE

STAY UP TO DATE
Receive research updates, inspiring stories, healthy living tips and more.

!


!


SUBSCRIBE

Something went wrong. Please check your entries and try again.
Education
Selected Stores
Coupon Deals
FashionFreaks VIP
Currency Converter
Popular Outlet Stores
Research
Your Account
Renew Subscription
Member Deals
Get VIP Account
Recommend a Friend
Treatment
Contact FF
Magazine Authors
Press Center
Careers at FF
Terms & Conditions
CME ACCREDITED SKIN CANCER CONFERENCE
Earn your 2018 CME credits at the SCARS Foundation Monthly Skin Cancer Conference
FOLLOW US
ELEVATING THE STANDARDS OF SKIN CANCER MANAGEMENT.
© 2017 SCARS Management Services. All rights reserved.