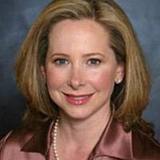 ABOUT DR. ASZTERBAUM
Dr. Michelle Aszterbaum has been practicing Dermatology for over 10 years. She is actively involved in Dermatology research and is a current member of the American Academy of Dermatology, past president of Orange County Dermatology Society, and a Physician of Excellence as awarded by Orange County Medical Association.
Specialty: General and Cosmetic Dermatology, Mohs Surgery
Board Certification: Diplomate, National Board of Medical Examiners; Diplomate, American Board of Dermatology
Medical School: University of California, Davis
Internship: Harvard Medical School, Massachusetts General Hospital - Internal Medicine
Residency: University of California, San Francisco - Dermatology
Fellowship: University of California, San Francisco - Skin Cancer Genetics
STAY UP TO DATE
Receive research updates, inspiring stories, healthy living tips and more.
CME ACCREDITED SKIN CANCER CONFERENCE
Earn your 2019 CME credits at the SCARS Foundation Monthly Skin Cancer Conference
ELEVATING THE STANDARDS OF SKIN CANCER MANAGEMENT.