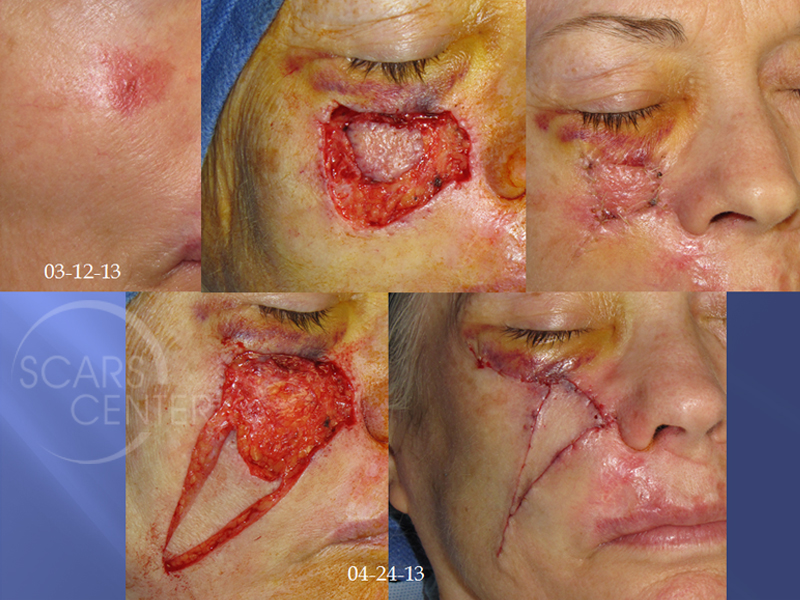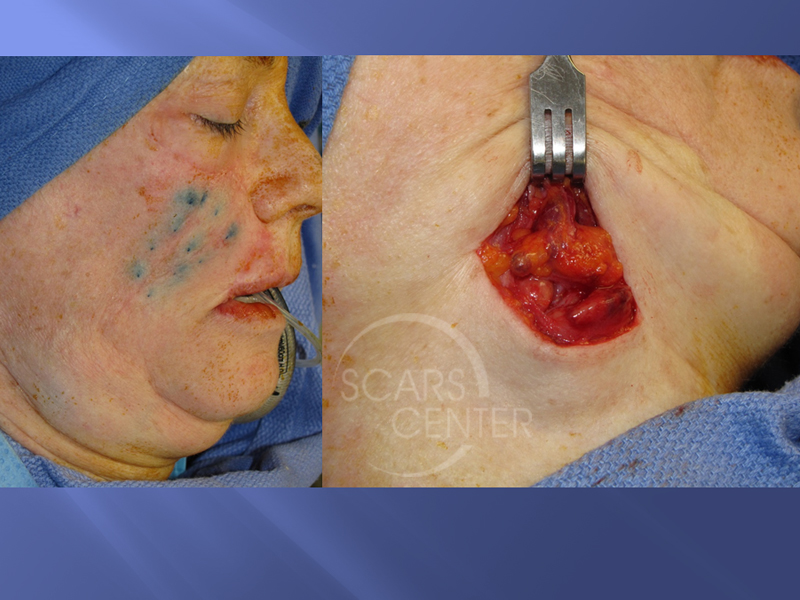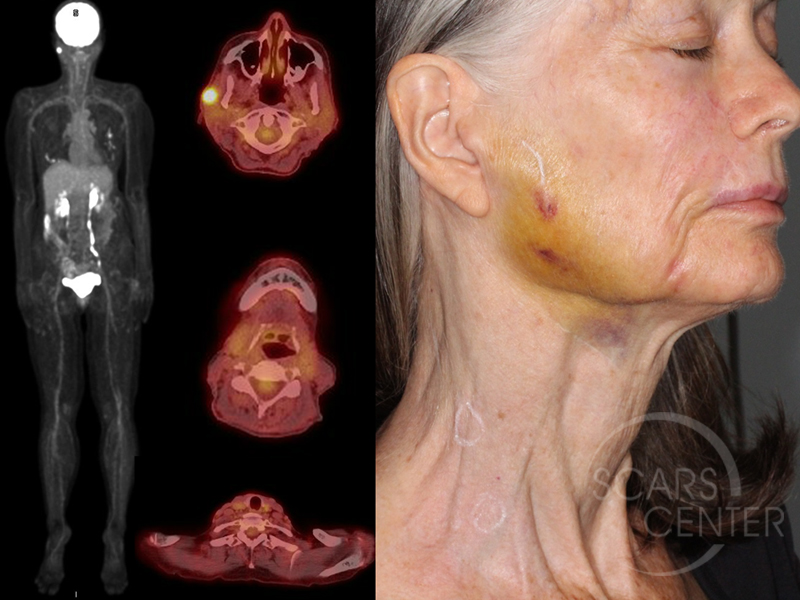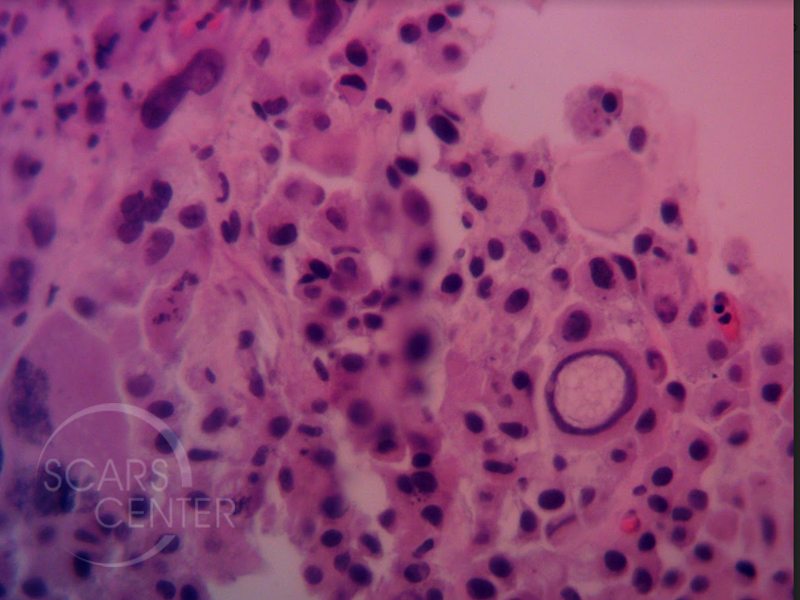 HISTORY
70-year-old woman presents with metastatic melanoma in the right parotid gland region of 1 year duration. Diagnosis was made with a core needle biopsy on 09-08-17. Patient also has small palpable right cervical lymph nodes with SUV 1.6 and 2.0.
Patient history of melanoma began in 2001 as a pink macule of the right medial cheek. Original biopsy diagnosed it as a melanoma in situ in 2013. Margin excision was performed leaving the central specimen in place. When the central specimen was excised and submitted to pathology, invasive melanoma was found. The melanoma was 1.13 mm in depth without other high risk features. An upper cervical lymphadenectomy including sentinel lymph node excision found no melanoma in 2013.
Patient also has a history of multicentric BCC of upper lip treated successfully with imiquimod and PDT.
DISCUSSION
The initial series of photographs is showing margin management for presumptive melanoma in situ.  Clear margins were evaluated with Mohs technique but confirmed with permanent histology. In the meantime, the central specimen was left. This was done to avoid a large temporary defect while the margins are chased. Once the margin clearance is confirmed, the main specimen is resection and the reconstruction is performed. In this case, invasive melanoma was found. This was an atypical amelanotic melanoma. In the second series of photographs, sentinel lymph node biopsy is performed.
The initial pathology discordance of melanoma-in-situ vs invasive melanoma is an example of heterogeneity of melanocytic lesions. Histologic evaluation of the complete lesion is requried for proper diagnosis. The subsequent histology of the core needle biopsy shows a classic finding of melanoma  – large intranuclear inclusion. Diagnosis was confirmed with immunohistochemistry including melan-A and SOX10.
Treatment includes excision of of the parotid and cervical masses without comprehensive prophylactic lymphadenectomy. The latter has not been shown to alter patient prognosis. Consultation with an oncologist is indicated to evaluate suitability for biological therapy or clinical trials. Antibody therapy such as Keytruda is effective for metastatic melanoma.