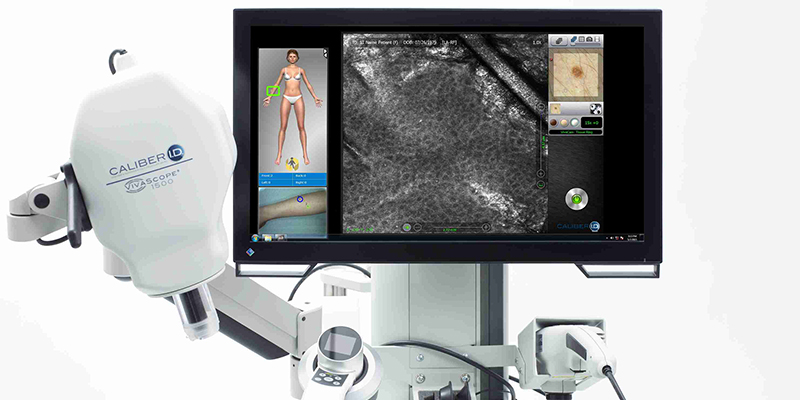 ABOUT RCM
Reflectance confocal microscopy is a niche modality for micro mapping of cutaneous cancers. It uses laser scanning of an area of 0.8 x 0.8 cm. The scanning takes anywhere from 10 to 20 minutes with larger areas requiring multiple scans and taking even longer. Reflectance confocal microscopy can easily detect basal cell carcinomas within the dermis as well as atypical melanocytes and squamous cell carcinomas. It is a form of noninvasive mapping biopsy. This mapping of cancer can predict the extent of Mohs surgery or limit the extent of radiation fields necessary to treat a skin cancer.

HISTORY A 61-year-old male presents for 1.5 cm malignant melanoma of left posterior shoulder invading to at least 1.2 mm (Clark's Level IV) on a shave biopsy. Left shoulder melanoma was excised, and a left axillary sentinel lymph node was biopsied. Small focus of residual melanoma was found in the primary site, but none in…
Read More

→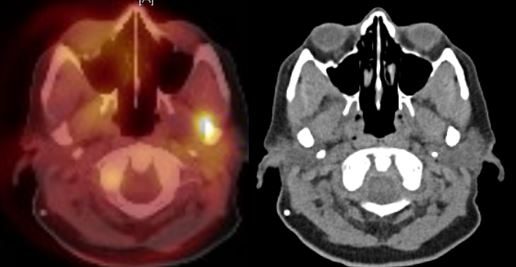 HISTORY 74-year-old woman presents with a third occurrence of poorly differentiated carcinoma of the left cheek. Her history began in March 2015 with a 1 cm left cheek dermal poorly differentiated carcinoma. Histologic differential diagnosis included metatypical basal cell carcinoma, adnexal BCC, or metastatic epidermoid origin carcinoma. CT/PET scan was negative at the time. She…
Read More

→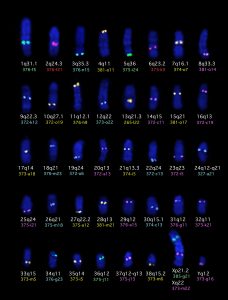 Over the last several years technological advancements in the molecular underpinnings of cancer have led to a revolution of cancer management by DNA molecular testing. By utilizing cancer genetics to guide the specific and customized treatment for each patient, the concept of personalized medicine has emerged. Melanoma has been one of the cancers extensively studied…
Read More

→
STAY UP TO DATE
Receive research updates, inspiring stories, healthy living tips and more.
CME ACCREDITED SKIN CANCER CONFERENCE
Earn your CME credits at the SCARS Foundation Monthly Skin Cancer Conference
ELEVATING THE STANDARDS OF SKIN CANCER MANAGEMENT.