Home > Diagnosis > Uncommon Skin Cancers >  Sarcoma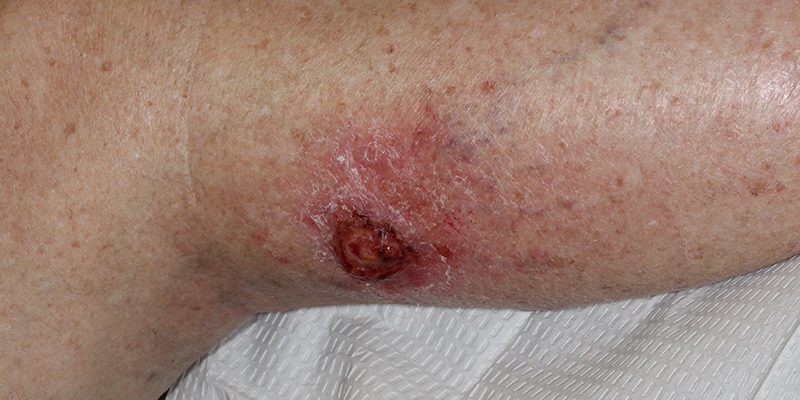 ABOUT SARCOMA
Sarcoma is one of the rarer forms of skin cancer that typically occurs in the connective tissues of the body. It's also referred to as soft-tissue sarcoma. The testing, diagnoses, and staging of sarcoma cases is highly individualized to each patient. SCARS offers Orange County area residents customized sarcoma cancer treatment based on your case. Treatment may include surgery, radiation, or chemo. As with most skin cancers, early detection is important and can make a difference in the efficacy of your treatment. If you have pain, swelling, or lesions or if members of your family have been diagnosed with sarcoma, contact us to begin appropriate diagnosis and treatment.
The most common sarcoma of the skin is a pleomorphic sarcoma.  It can also be called an undifferentiated pleomorphic sarcoma. The most common skin sarcoma is a malignant fibrous histiocytoma (MFH). These lesions can be confused with an atypical fibroxanthoma (AFX).  AFX tends to appear as a dermal nodule without significant skin change on the surface, while sarcoma or MFH presents as an ulcerating nodule due to its aggressive growth.  Skin sarcomas like all sarcomas are highly aggressive with ability to spread through angioinvasion, perineural invasion, and lymphatic spread.  These lesions also have a tendency of exhibiting intradermal skip areas with dermal metastases.  Treatment of skin sarcomas involve wide local resection, followed by radiation.  Lymph node evaluation with either sentinel lymph node biopsies or lymphadenectomies can aid in staging the cancer.
Related Articles
HISTORY 51-year-old man presents with one-year history of lower lip nonhealing lesion. The patient has a many year history of extensive sun exposure with scaling and crusting.  A biopsy of the nonhealing lesion showed leukokeratosis with minimal keratinocytic atypia. Excisional biopsy done 11-1-17 showed moderate to focally severe squamous atypia. The patient was then treated…
Read More →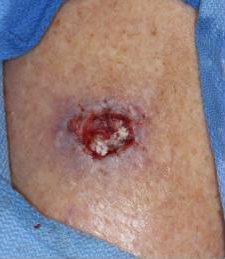 HISTORY 74-year-old man presents with BCC of left lower leg treated with Mohs excision and closure on 2-27-18. Patient presented 5 days post closure with wound dehiscence. Cutimed wound sponge dressing was used for wound management.  Debridement was performed 3-16-18. Plan is for closure with matrix xenograft.       DISCUSSION Lower leg wound dehiscence…
Read More →


HISTORY 71-year-old organ transplant recipient presents with several SCC's of scalp and face. Mohs excisions and closures were performed.  Tissue of the left temple incidental to reconstruction was submitted for histologic analysis. Incidental BCC was found in the specimen requiring additional treatment. 4 to 6 o'clock margin was involved.   The patient with bilateral kidney…
Read More →


HISTORY 87-year-old man presents with 1 year history of lesion on left upper lip.  Biopsy taken 11-16-2017 and pathology showed basal cell carcinoma. Mohs excision and reconstruction were performed on 1-19-18. Mohs slide histology was presented for review. A question of appearance of perineural invasion was discussed.       DISCUSSION   The Mohs slides…
Read More →


HISTORY 71-year-old man presents with recurrence of SCC of left nose. Mohs excision of left nasal tip SCC was performed on 2-9-17. Left nasal fullness under flap, initially thought to be a scar, progressed until drainage appeared. Pathology of draining debris under flap showed invasive squamous cell carcinoma.  Intranasal mapping biopsies were performed on 2-12-18.…
Read More →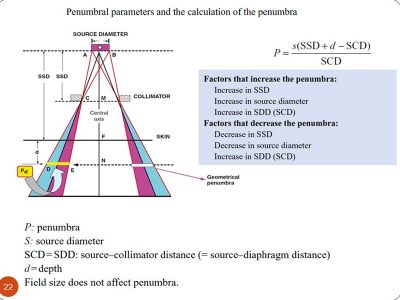 HISTORY   92-year-old man presents with 15 year history of basal cell carcinoma on left thigh. The cancer is now a 9.3 cm x 8.6 cm superficial plaque with a few ulcerations.  Patient is being evaluated for treatment with superficial radiation therapy.       DISCUSSION   Large  superficial basal cell carcinomas of the skin…
Read More →

SCARS FOUNDATION


COORDINATE CARE WITH SCARS


PRESENT A SKIN CANCER CASE

STAY UP TO DATE
Receive research updates, inspiring stories, healthy living tips and more.

!


!


SUBSCRIBE

Something went wrong. Please check your entries and try again.
Education
SCARS Foundation
CME Conference
Patient Case Studies
Reconstructive Gallery
Research
Present A Case
Coordinate Patient Care
Dermatopathology
Intraoperative Photos
Treatment
Superficial Radiotherapy
Photodynamic Therapy
Mohs Micrographic Surgery
Reconstructive Techniques
CME ACCREDITED SKIN CANCER CONFERENCE
Earn your 2018 CME credits at the SCARS Foundation Monthly Skin Cancer Conference
FOLLOW US
ELEVATING THE STANDARDS OF SKIN CANCER MANAGEMENT.
© 2018 SCARS Management Services. All rights reserved.