Monthly Skin Cancer Conference
Monthly Skin Cancer Conference
SCARS Foundation Skin Cancer Conference is attended by a variety of physicians interested in skin cancer management, research, and education.
Blog Articles
Read in-depth reviews on current standards in skin cancer management. 
A TEAM APPROACH TO SKIN CANCER MANAGEMENT
Our acclaimed and experienced skin cancer specialists deliver exceptional care to our patients using a comprehensive team approach.
SCARS Center board certified skin cancer specialists include: dermatologists, dermatopathologists, radiation oncologists, facial plastic and reconstructive surgeons and ophthalmic plastic and reconstructive surgeons.
Together we offer specialized treatment options that range from non-surgical cure such as Photodynamic Therapy, Superficial Radiotherapy, and topical chemotherapy, to Mohs excision in combination with closure and, in many instances, reconstruction by our board and double board certified plastic surgeons. The combination of specialists and treatment options available at SCARS Center provides patients with the convenience and quality of service every person deserves after a skin cancer diagnosis.
MONTHLY SKIN CANCER CONFERENCE
Skin Cancer and Reconstructive Center is home to the SCARS Foundation Monthly Skin Cancer Conference. The CME Accredited conference is hosted monthly for the benefit of our patients, our physicians, and all physicians involved in skin cancer management.
Latest Skin Cancer Articles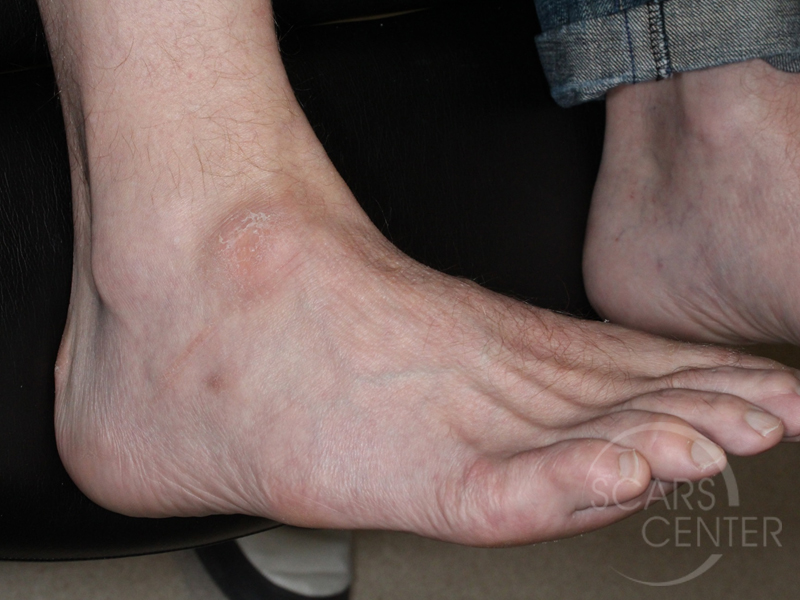 HISTORY 51-year-old man presents with a 7-year history of an right ankle subdermal soft mass that has been recently growing. Fine needle aspiration found benign fibrous tissue in myxoid-like material consistent with a ganglion cyst. DISCUSSION This case serves as a reminder that not all subcutaneous tissue is dermatologic in origin. Ganglion…
Read More

→
CME ACCREDITED SKIN CANCER CONFERENCE
Earn your 2018 CME credits at the SCARS Foundation Monthly Skin Cancer Conference
ELEVATING THE STANDARDS OF SKIN CANCER MANAGEMENT.