Lower Eyelid Reconstruction – Tarsoconjunctival Flap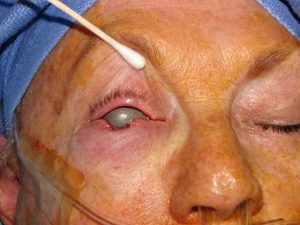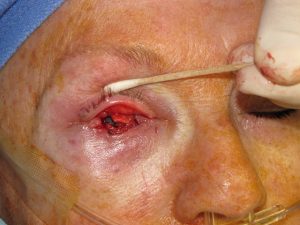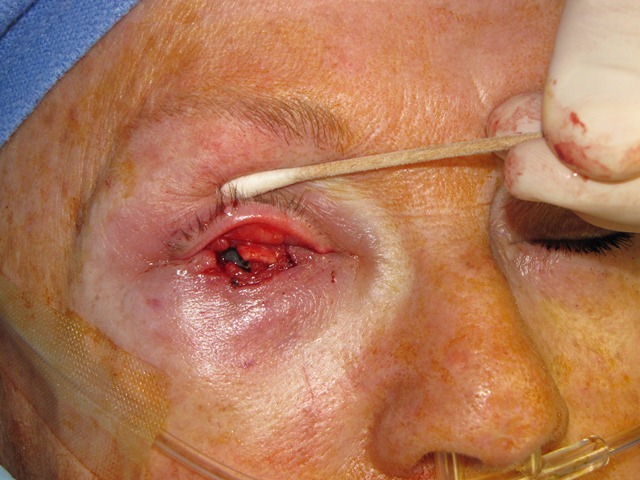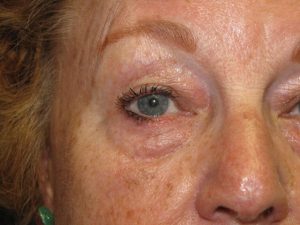 Mohs excision of right lower eyelid basal cell carcinoma left a full thickness lid defect. The reconstruction utilized superiorly based tarsoconjunctival transposition flap, local eyelid skin rotation flap, and right postauricular full-thickness skin graft. This procedure closes the eye for the 2 weeks until the release of the flap is performed.
This procedure is necessary when the defect approaches 50% of the eyelid  margin. Alternative procedures include direct closure with lateral canthal release and Tenzel flap (myocutaneous rotation flap). The tarsoconjunctival flap, also known as the Hughes procedure, allows more precise control of the lid margin. Because the flap brings only 2 parts of eyelid lamella, the third lamella is brought with a skin graft or a local flap. Given the final results, the inconvenience of 2 weeks of lid closure is worthwhile for patients.