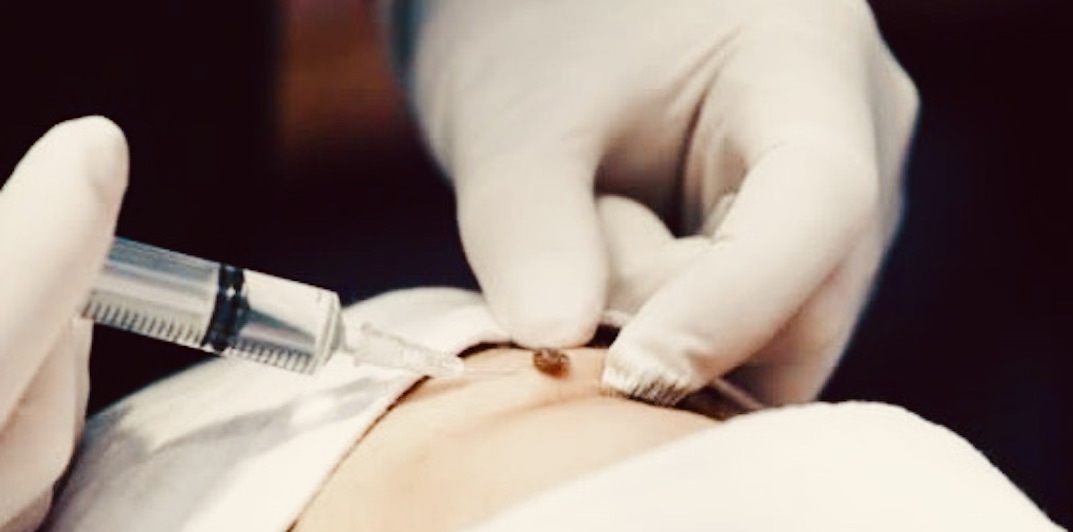 About intralesional cancer therapy
When the drugs are given into a vein or by mouth, they enter the bloodstream to reach almost all areas of the body. This is a type of systemic treatment. It is useful to treat cancer that has spread to many areas of the body. When the drugs are injected directly into a tumor it is called intralesional chemotherapy.

HISTORY A 73-year-old kidney transplant recipient presented with multiple carcinomas including SCC, SCC in situ, and BCC of the face and scalp. DISCUSSION Organ transplant recipients can suffer from multiple cutaneous carcinomas. Some lesions can have a high risk of metastases, but most occur in multitudes in areas of extensive sun exposure. At SCARS Center,…
Read More

→
STAY UP TO DATE
Receive research updates, inspiring stories, healthy living tips and more.
CME ACCREDITED SKIN CANCER CONFERENCE
Earn your CME credits at the SCARS Foundation Monthly Skin Cancer Conference
ELEVATING THE STANDARDS OF SKIN CANCER MANAGEMENT.