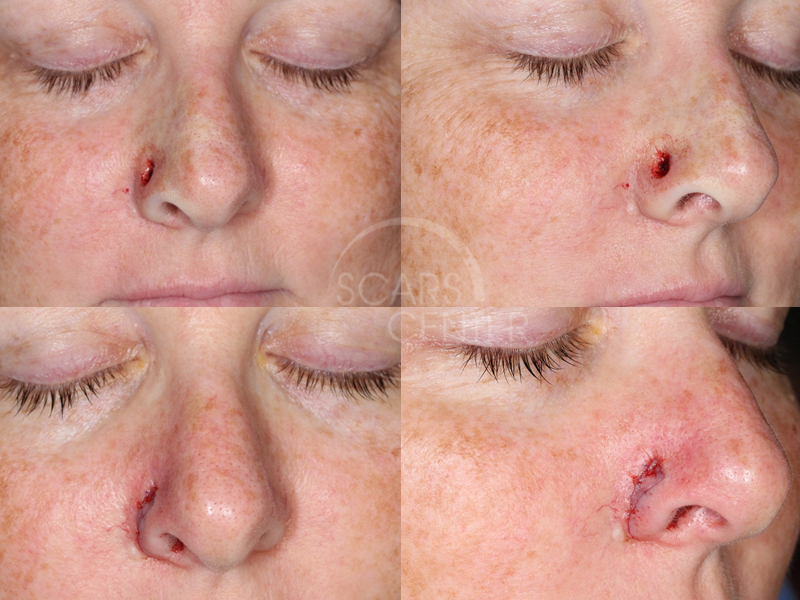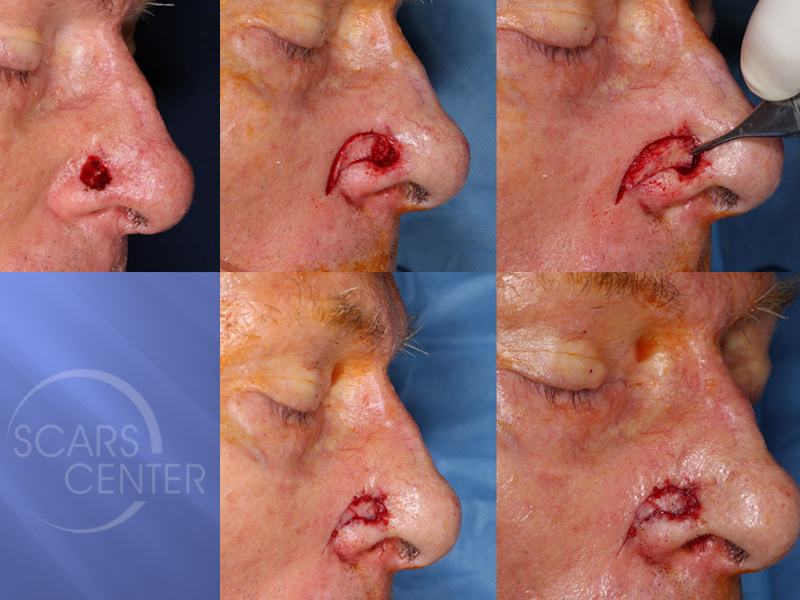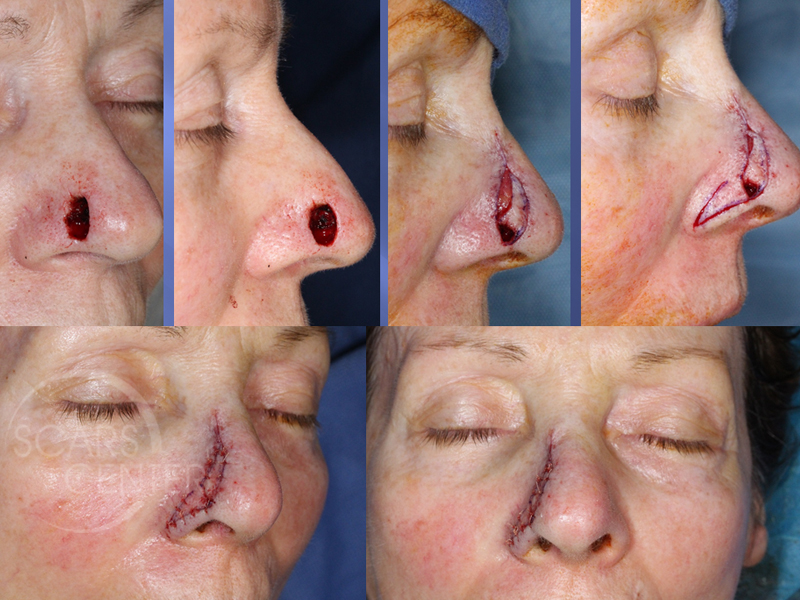 Discussion
This month's reconstructive case series addresses a small alar island flap for reconstruction of smaller defects of the ala. The alar island flap is based on lateral nasal artery and alar artery arising from the angular artery of the face. Wide release of the flap is necessary both in subcutaneous plane and in submuscular plane separating if from the vestibular skin. Muscle back cut is required also for release of the flap with minimal tension advancement. The examples demonstrate movement of the alar island flap from lateral to medial. However, medial to lateral movement can also be done in certain cases. Third case demonstrates a combination flap reconstruction with a partial alar island flap for reconstruction of the lower half of the defect and superior nasal
island flap for the superior aspect of the defect.
The alar island flap is an excellent limited flap that is a single stage reconstruction of small defects of the nasal ala. The flap requires a wide dissection to achieve release  without distortion of the alar rim. It is a better alternative to skin grafts in cases of deep defects in the lateral nasal tip and nasal ala.